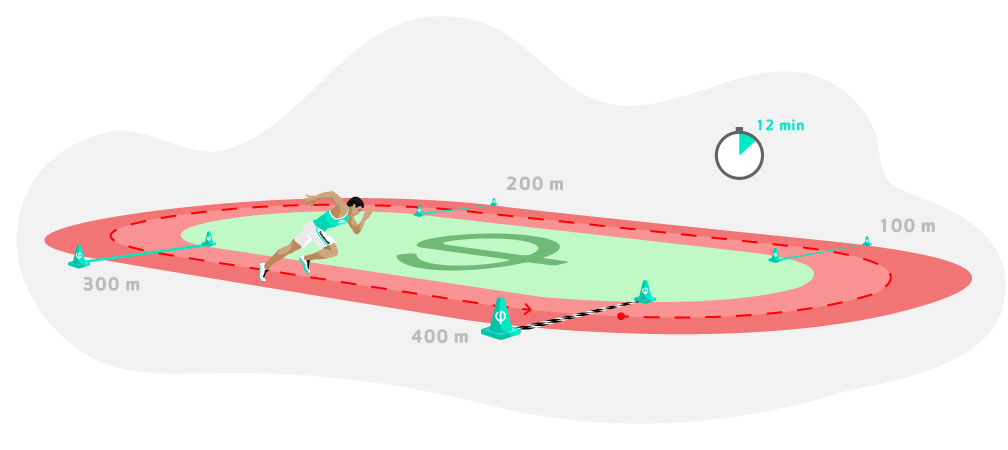 Cooper test
Created in 1968 by Kenneth H. Cooper, this test is used to evaluate the level of aerobic endurance in a fast, simple and effective way. That's why it is widely applied in schools, colleges and sports centers. The Cooper test is one of the most frequently used indirect tests to calculate VO2 max (the maximal oxygen uptake), although this is only an estimate, since the most accurate way to calculate VO2 max is through a spirometry and a specific stress test.
Required Material: A flat surface and a stopwatch (better if a GPS watch). The route must be previously measured to assess the distances reached by the subject at the end of the test. If the subject's heart rate (HR) must be measured, a heart rate monitor will be needed.
Procedure: The subject must cover the greatest possible distance in a period of 12 minutes. In the past it was necessary to know the distance of each lap to calculate the total distance achieved, nowadays thanks to GPS devices it is much easier to measure this data.
Assessment: Measured in meters (m). The subject has only one attempt.
Take this test and 139 more in our App