The most complete Ice Hokey Application on the market
Fisicalcoach is the first multidisciplinary application for ice hockey professionals where you can manage your team.
Design your training sessions and control the competition easily with the most complete and advanced software.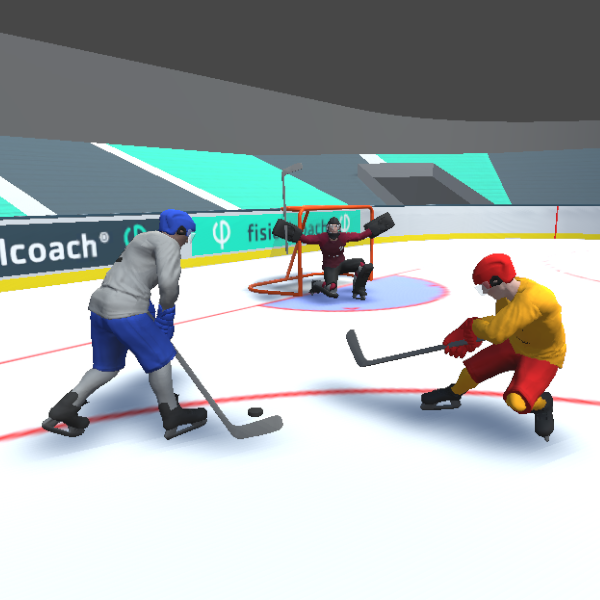 WHO DOES FISICALCOACH HELP?
TRAINERS / PHYSICAL TRAINERS
NUTRITIONISTS / PSYCHOLOGISTS
DOCTORS / PHYSIOTHERAPISTS
TRAINERS / PHYSICAL TRAINERS
NUTRITIONISTS / PSYCHOLOGISTS
DOCTORS / PHYSIOTHERAPISTS
3D EXERCISES AND SESSIONS ON ICE
Fisicalcoach offers you the newest and most complete version of a tactical board, with the design of exercises and training sessions in 3D. You can customise the image of your team and each athlete, as well as save and share your sessions.
Let yourself be surprised with every detail, with a powerful graphic design and with all the options and materials you are looking for as a sports professional.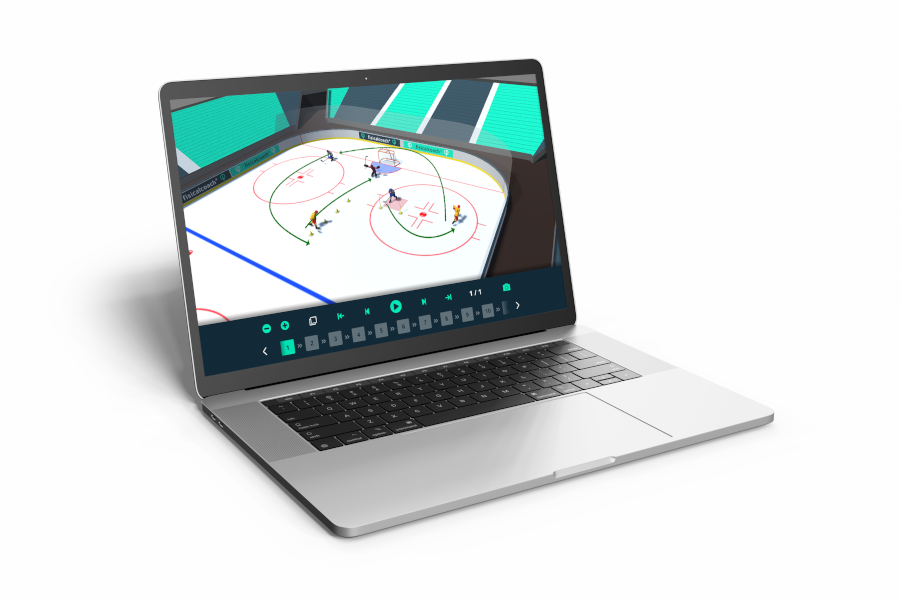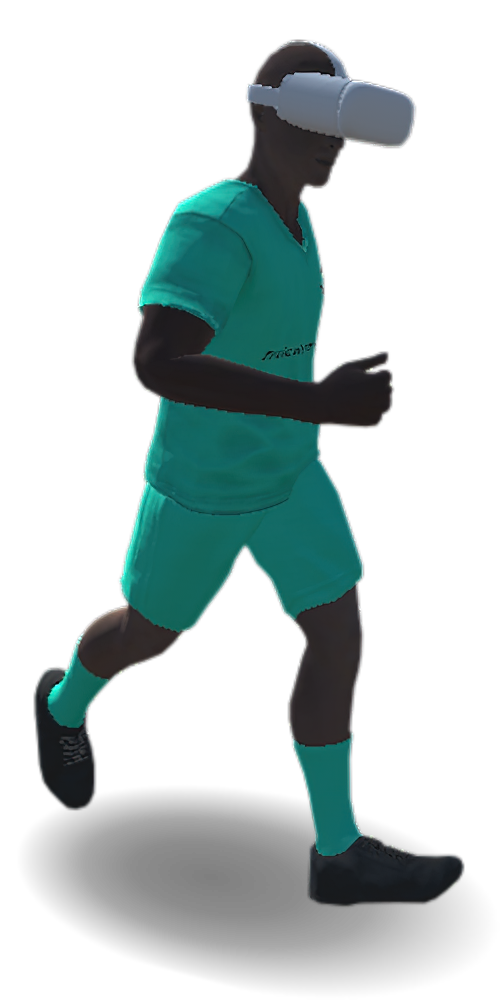 JUST LIKE IN A VIDEO GAME!
Can you imagine seeing all your drills and moves in 3D animation? Revolutionize your training with Fisicalcoach's immersive system.
Moreover, with VIRTUAL REALITY glasses you will be able to enjoy your daily work with an experience similar to that of a videogame.

Record, save and share the main statistics of each match. You can register them very easily and quickly with our virtual scouting notebook, which offers numerous possibilities depending on what you need.
Each player has his own personalised Fisicalcoach file. You will have a complete profile of each athlete at your fingertips to monitor their progress.
Check the fitness level of each player whenever you need to, with the most reliable and complete tests from a scientific point of view. We offer you the best tools to make decisions.
With all the sections you need for the best equipment:

A TOOL THAT MOVES YOU FORWARD
Fisicalcoach is a software based on the experience of professionals who understand the needs of coaches and staff, designed on scientific knowledge.
This platform also allows you to advance in your work, acquire new skills, improve your training and grow in your daily life.