The
most complete and advanced
Basketball application
Fisicalcoach is the total digital tool for the world of basketball: a multidisciplinary software that allows you to design training sessions and keep track of each player, your team and the competition. All in an intuitive and simple way.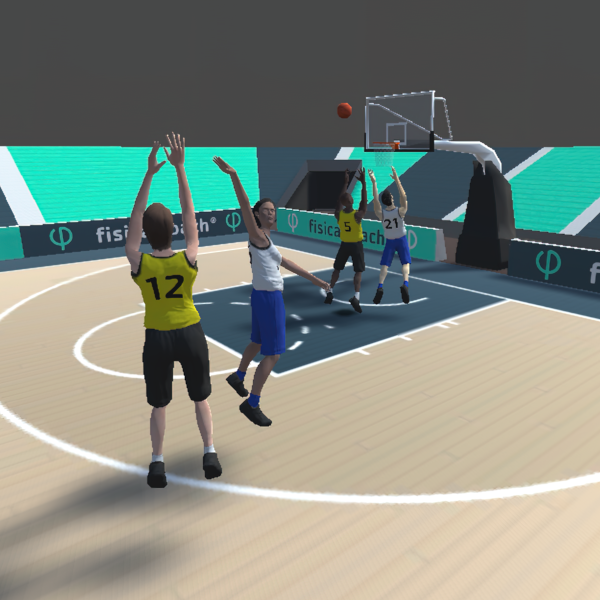 Who is
FISICALCOACH
aimed at?
TRAINERS / PHYSICAL TRAINERS
NUTRITIONISTS / PSYCHOLOGISTS
DOCTORS / PHYSIOTHERAPISTS
TRAINERS / PHYSICAL TRAINERS
NUTRITIONISTS / PSYCHOLOGISTS
DOCTORS / PHYSIOTHERAPISTS
YOUR BASKETBALL SESSIONS IN 3D
Designing exercises and training has never been easier. You will have your own virtual basketball court to draw every move and every session with custom 3D players and materials.
You will be able to save all the sessions to repeat them or share them with the rest of your team. With our virtual blackboard you will discover a vision of the court and a wide variety of tactical possibilities that will surprise you.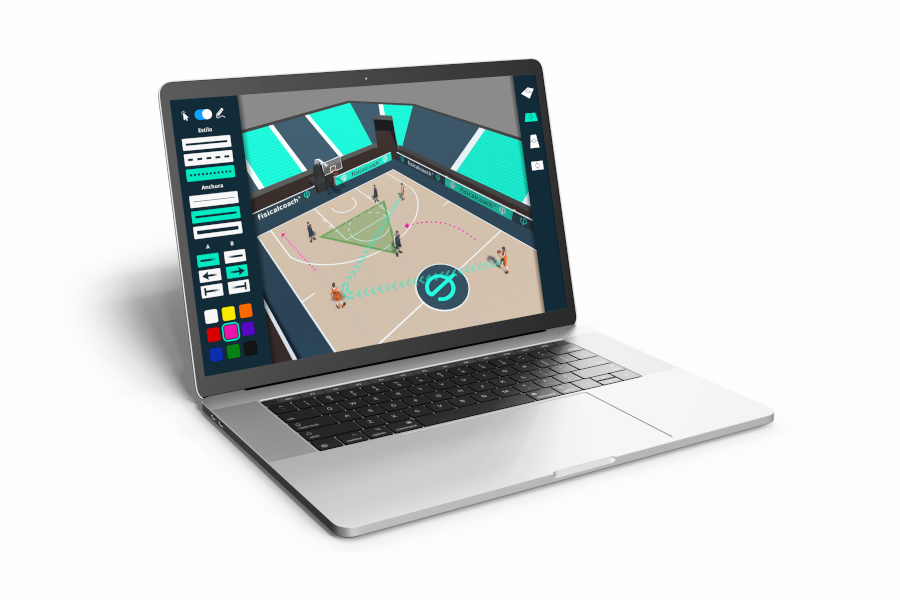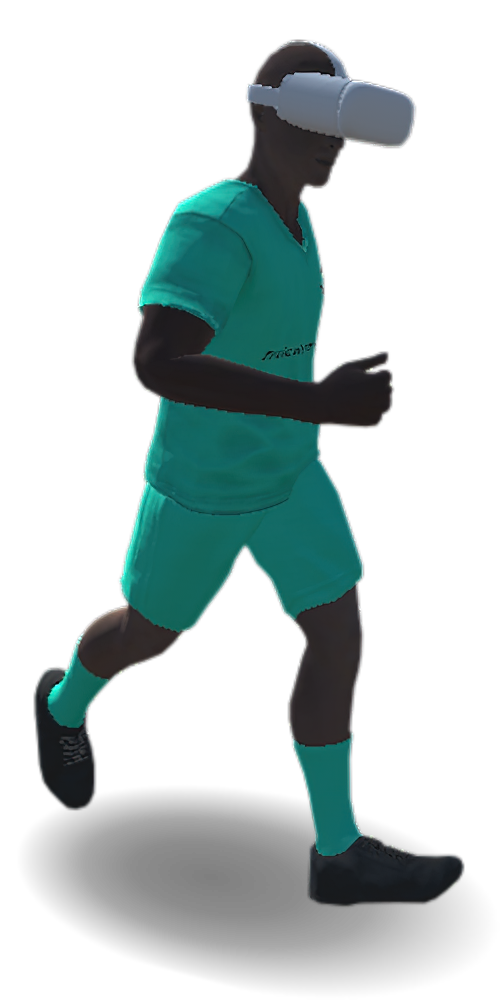 VIRTUAL REALITY ON THE PITCH
Fisicalcoach offers you the possibility to enjoy a unique experience with virtual reality glasses.
The 3D ANIMATION option allows you to experience each session you design almost as if you were inside the arena.

Stop writing down statistics and unwieldy data. Collect all the information of each match, save it and manage it quickly and easily from your computer.
Keep track of every athlete at any time of the season and measure all essential basketball parameters.
If you want to know the fitness of a player, we offer you different scientifically based tests according to your needs.
FISICALCOACH INTEGRATES ALL ASPECTS THAT AFFECT THE EQUIPMENT INTO A SINGLE APP:

make FISICALCOACH the app of modern basketball
THE BASKETBALL OF THE FUTURE
The basketball version of Fisicalcoach is created by experts who know what coaches ask for in order to facilitate their daily work and that of their staff.
The scientific basis of each content of the app makes users learn and progress in their professional performance.