The most complete application for American Football coaches
The most complete virtual tool for American football technical teams has arrived. You will be able to keep track of your team in a simple way and from a multidisciplinary approach. Design your training and control all aspects that affect the competition.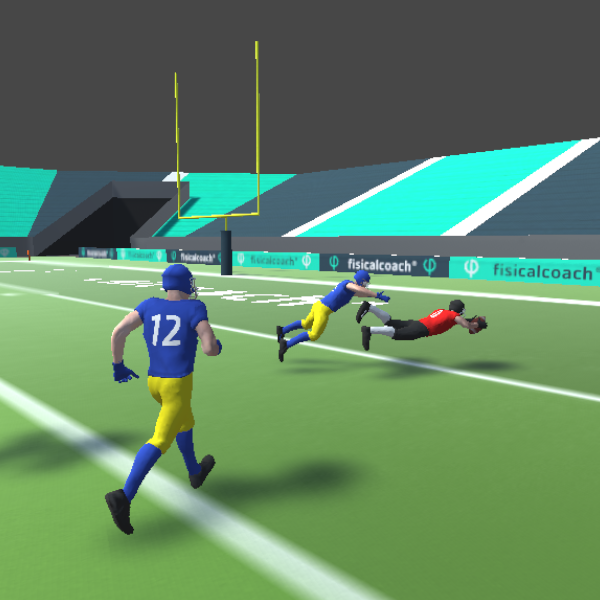 Who is FISICALCOACH aimed at?
TRAINERS / PHYSICAL TRAINERS
NUTRITIONISTS / PSYCHOLOGISTS
DOCTORS / PHYSIOTHERAPISTS
TRAINERS / PHYSICAL TRAINERS
NUTRITIONISTS / PSYCHOLOGISTS
DOCTORS / PHYSIOTHERAPISTS
3D EXERCISE AND SESSION DESIGN
The design of training sessions for American football reaches another level with Fisicalcoach. You will be able to plan all your sessions in a special field for this sport and with all the elements and materials you need to make it as realistic as possible.
Easily customize each player and represent each play on our virtual whiteboard.
Everything is designed so that you can save the sessions and share them in a coworking environment with the rest of your team.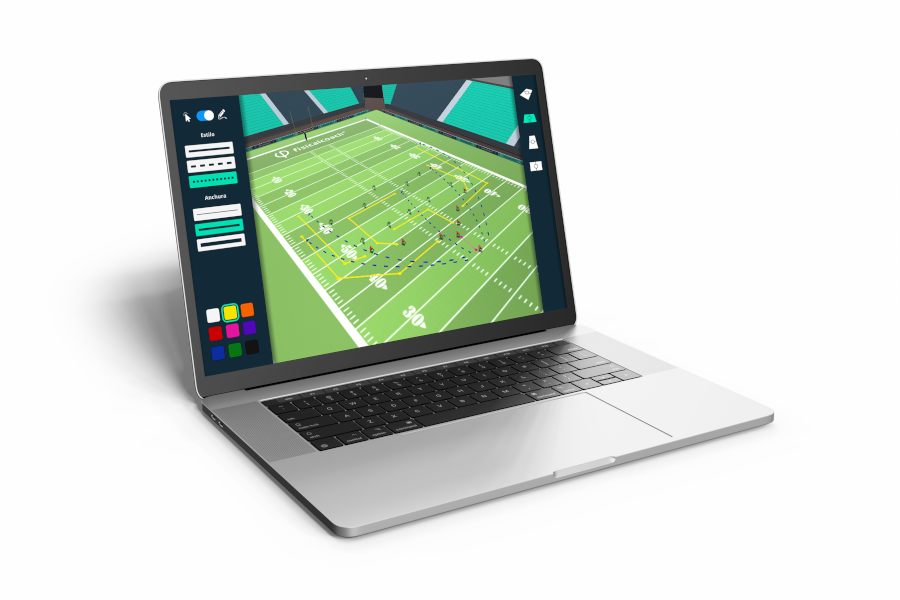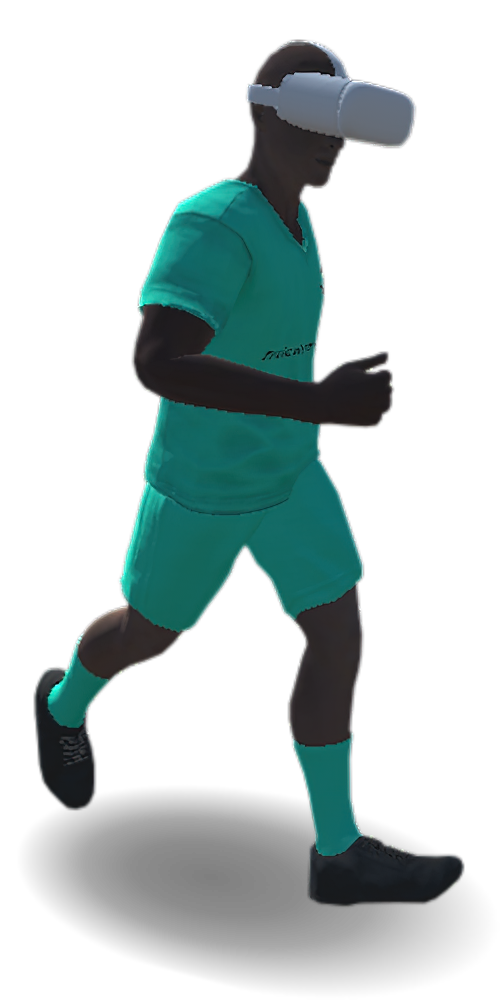 JUST AS IF YOU WERE JUMPING ON THE FIELD!
With Fisicalcoach you also have the option of 3D animation with virtual reality glasses. It is an advanced graphical novelty to experience your favorite American football drills and plays from the point of view of each player and with different perspectives, almost as if you were jumping on the field.
FISICALCOACH SECTIONS FISICALCOACH

We have developed a manual data collection system from your computer or mobile device, so that you can record the statistics of each match in a simple way.
Within Fisicalcoach, each player has an individual file with a complete report on his main data and his form.
If you want to measure the level of a player, you can do so at any time you need to. In Fisicalcoach you will find a wide variety of scientifically based tests.
AND, IN ADDITION, SECTIONS OF

make FISICALCOACH the app of modern American football
A TOOL TO LOOK INTO THE FUTURE
Fisicalcoach is a dynamic tool, which adapts to all your needs as a professional and also allows you to acquire new knowledge and work better in a multidisciplinary environment with your team.
It has been designed by experts as a must-have app for the future of sports professionals.