The most complete
Badminton App
on the market
The first multidisciplinary software for badminton professionals has arrived.
Fisicalcoach is the ultimate programme to keep a complete track of each player and the competition. In addition, you can easily plan your specific badminton drills and training sessions on the virtual court.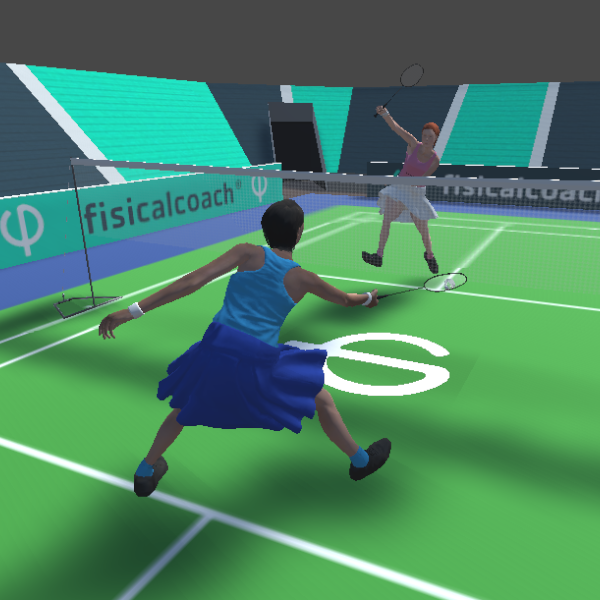 WHO CAN USE FISICALCOACH?
TRAINERS / PHYSICAL TRAINERS
NUTRITIONISTS / PSYCHOLOGISTS
DOCTORS / PHYSIOTHERAPISTS
TRAINERS / PHYSICAL TRAINERS
NUTRITIONISTS / PSYCHOLOGISTS
DOCTORS / PHYSIOTHERAPISTS
DESIGN YOUR BADMINTON SESSIONS ON THE 3D WHITEBOARD
Fisicalcoach gives you multiple tools to design your exercises and training on a 3D badminton court. Easily save them in your database and share them with your team whenever you want.
Each player can be customized and you will have a wide variety of options: different points of view on the court, realistic movements and training materials at your disposal to include in your sessions.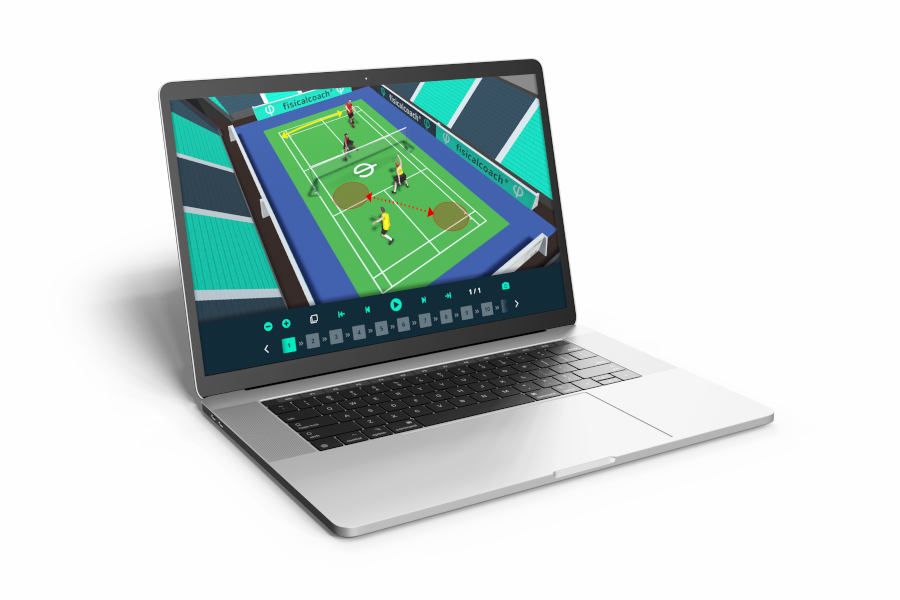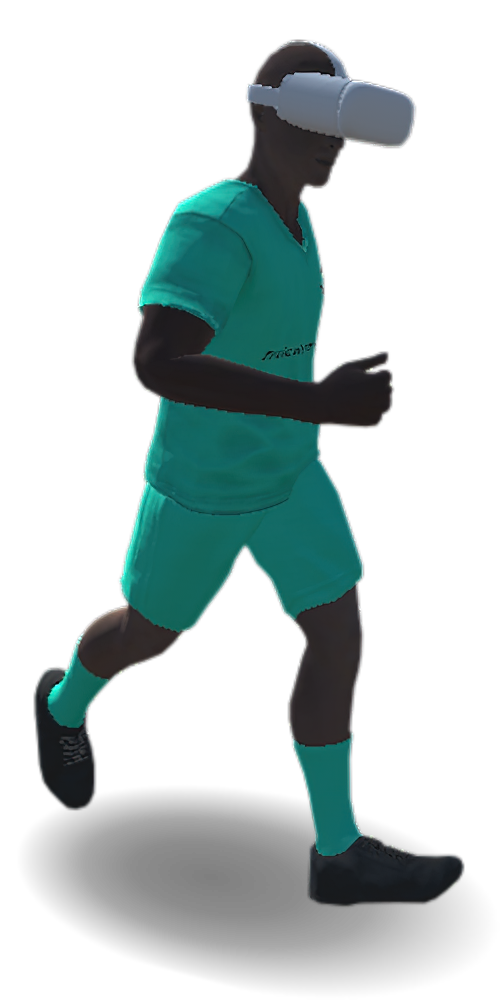 TAKE TO THE TRACK WITH VIRTUAL REALITY
Reproduce your favourite exercises and movements with an intuitive 3D ANIMATION system and experience your workouts almost like a video game.
In addition, if you use virtual reality goggles, you can immerse yourself in the badminton court and control every shot from the player's perspective.

We provide you with a complete tool to easily record all the interesting data of each match from your computer or tablet.
Store all the information of each player in his personal file, in order to efficiently follow his career throughout the season.
Check the state of an athlete at any time, thanks to the different tests offered by Fisicalcoach. We make decision making easier through professional tools, always with a scientific basis.
Discover our complete sections on:

THE ULTIMATE TOOL FOR BADMINTON PROFESSIONALS
Fisicalcoach is a well thought out software with a huge amount of work based on the experience of a large team of experts who know the needs of coaches and their staff.
It is developed on a scientific basis, with the intention of broadening knowledge and offering solutions that will make you grow as a professional