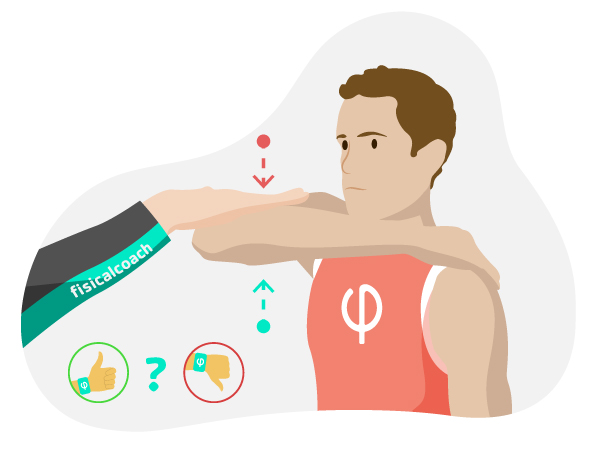 Yocum test
The Yocum test is a very useful test for the exploration of subscapularis injuries.
Required material: A physiotherapy couch or a chair.
Procedure: The subject is seated on the couch with the elbow in 90° flexion and internal rotation of the shoulder, resting the hand on the opposite shoulder as shown in the illustration. The assessor stands to one side of the subject and asks the subject to raise the elbow without varying the position.
Assessment: The test is considered abnormal or positive when any pain or discomfort is manifested throughout the manoeuvre, indicating that there is involvement of the subacromial space. If no pain is present the test is considered normal or negative.
Remarks: There is also a variant in which the assessor applies resistance to the subject's elbow to prevent elevation of the elbow.
Take this test and 139 more in our App