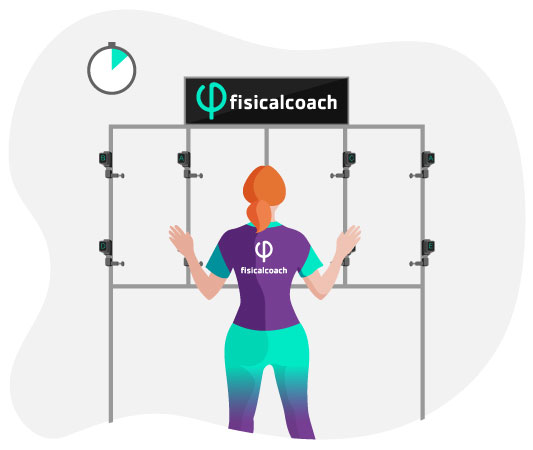 Witty SEM reaction and coordination test
This test is used both in rehabilitation therapies and in sport training, to perform exercises that stimulate the athlete's coordination capacity and reaction speed. Witty SEM contains a proximity sensor that detects the presence of nearby obstacles (max. 40 cm) in front of it without requiring direct contact.
Required Material: A stopwatch and 8 or more Witty SEM devices. In this test, a set of Witty SEM's can be combined with other elements, for example proprioceptive bases or any sport specific objects (racket, ball, etc.) to make the test more specific.
Procedure: The subject has to activate the sensors of the lights that are turned on in a given time. Scoring is based on how quickly the participant activates the Witty SEM devices according to the program chosen by the evaluator.
Assessment: The total number of Witty SEM sensors that the subject manages to activate is recorded. He/she will have a maximum of 3 attempts. In Fisicalcoach, the highest number, as well as the mean and the median can be recorded.
Take this test and 139 more in our App