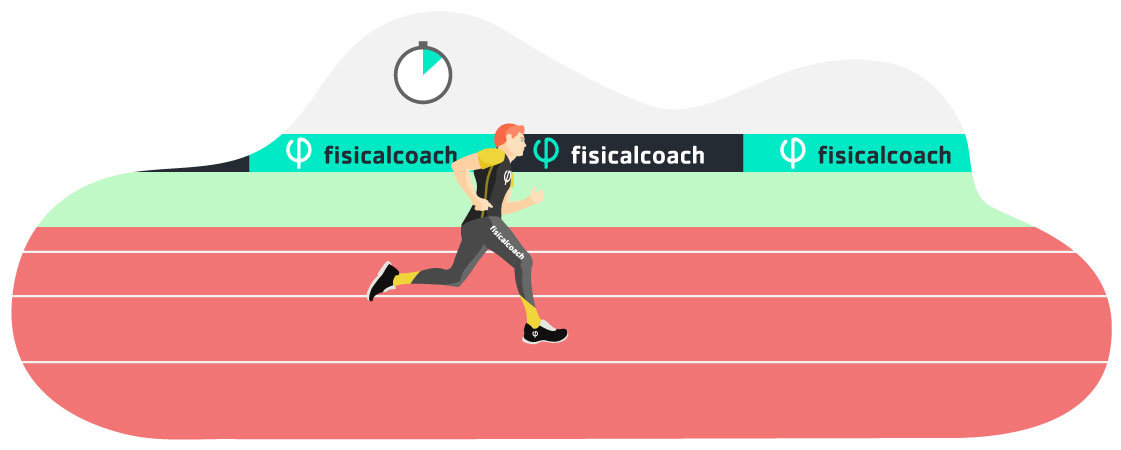 Specific running endurance test
The main goal of cardiorespiratory endurance tests is to evaluate the subject's aerobic capacity.
Required Material

:

A standard quarter-mile track. Other types of terrain can be used as long as the distance measurements are accurate. A high precission sports timing system will be necessary to get a reliable record, although a standard stopwatch can be used if not too high precision timing is admissible. If a four-point sprint start is decided, sarting blocks will be needed as well. If the subjects' heart rate (HR) must be measured, a heart rate monitor will be needed.
Procedure

:

The subject must cover the established distance in the shortest possible time. Some factors such as the type of start (four-point or standing), the type of race or the weather conditions must be taken into account when analyzing the records.
Assessment

:

Measured in minutes (min) and seconds (s). The subject will have only one attempt.
Take this test and 139 more in our App