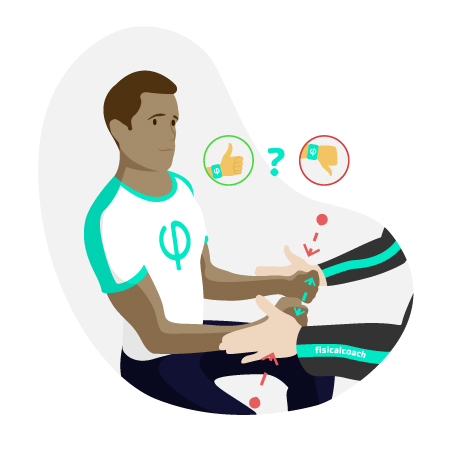 Shoulder External Rotation Test
The shoulder external rotation test is a very useful test for infraspinatus muscle injuries.
Required material: A physiotherapy couch or a chair.
Procedure: The assessor stands in front of the subject and asks the subject to bend the elbows to 90° while keeping them close to the body. The subject must perform an active external rotation against resistance.
Assessment: The test is considered abnormal or positive when any pain or discomfort is present throughout the manoeuvre. If no pain is present, the test is considered normal or negative. It should also be assessed whether or not there is loss of strength during the movement, which could be indicative of inflammation, partial or total rupture of the tendon.
Take this test and 139 more in our App