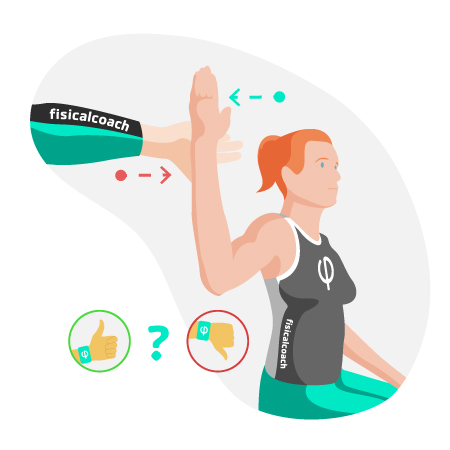 Patte test
The Patte test is a very useful test to selectively assess the shoulder external rotators (infraspinatus and teres minor).
Required material: No specific material resources are required.
Procedure: With the shoulder in 90° adduction, 30° anteversion-antepulsion and the elbow at 90°, the evaluator asks the subject to perform active external rotation against resistance.
Assessment: The test is considered abnormal or positive when any pain or discomfort is evident throughout the manoeuvre. If no pain is present the test is considered normal or negative.
Remarks: The strength of both sides should be compared.
Take this test and 139 more in our App