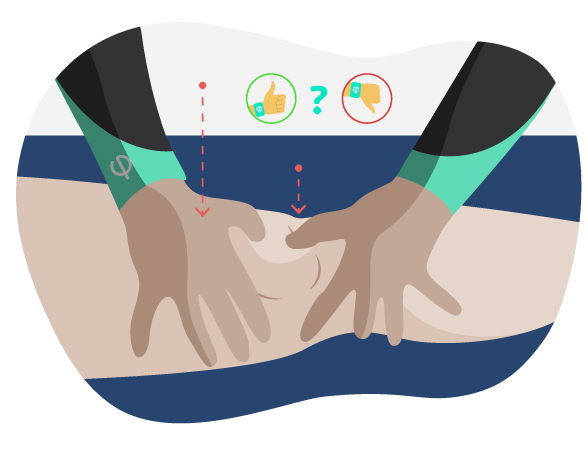 Patellar Apprehension Test (Fairbank)
The patellar apprehension test or Fairbank test is a widely used test to assess patellofemoral stability.
Required material: A physiotherapy couch. If the test is performed on the floor, a mat is required.
Procedure: The subject lies supine (face up) on the table, with the knee extended and the muscles relaxed. The assessor, from the opposite side to the examined knee, places his thumbs on the inner edge of the patella and the rest of the fingers on the lower limb, making firm contact. From this position, a lateral displacement is performed with the intention of provoking a patellar dislocation while flexing the knee 20-30°.
Assessment: The test is considered abnormal or positive if the subject has the sensation that the patella dislocates and reacts by interrupting the manoeuvre. This may be an actual or potential instability of the patella. If the subject does not experience the sensation of patellar dislocation, the test is considered normal or negative.
Remarks: The test can be completed with other types of tests that seek to assess the mobility and or tension of the patella in its trochlear displacement.
Take this test and 139 more in our App