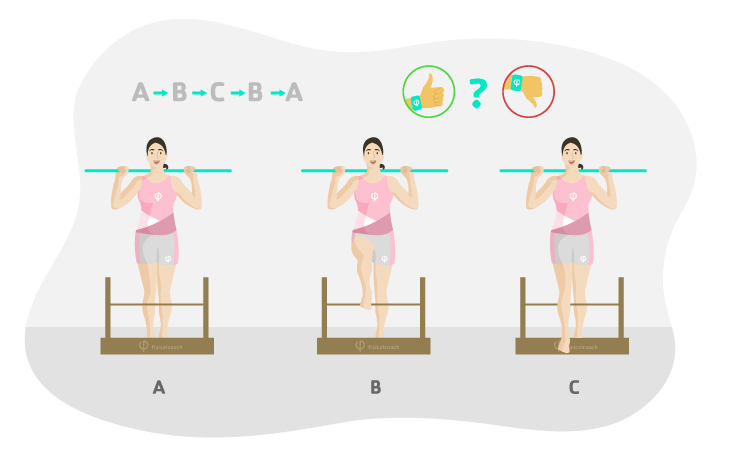 Obstacle crossing test
This test is part of Gray Cook's FMS (Functional Movement Screen) test battery. With this test we evaluate the stability of the Core (middle of the body) and the compensations or asymmetries that can manifest themselves during locomotion.
Required material: Obstacle slightly lower than the height of your knees and a stick or bar.
Procedure: The subject stands upright behind the obstacle. The pole is placed behind the head and resting on the shoulders. The feet must be parallel and close together and the toe must coincide with the vertical of the obstacle. Then, while maintaining a straight posture, one lower limb must be passed over the obstacle, contacting the heel on the opposite side without losing the position-posture. The supporting leg must be maintained with knee extension. Finally, the initial position must be regained without losing control of the posture.
Assessment: It is evaluated according to the criteria of the FMS battery:

0 = If pain is experienced when performing the test.
1 = If the balance is lost or the obstacle is touched, as well as not keeping the stick horizontal.
2 = If there is any alteration during the execution of the movement, i.e. if the alignment of the ankles, knees and/or hips is lost, the stick is not kept parallel.
3 = If the club remains parallel to the ground and does not touch the obstacle.
Remarks: For more information consult the FMS test battery we have at Fisicalcoach.
Take this test and 139 more in our App