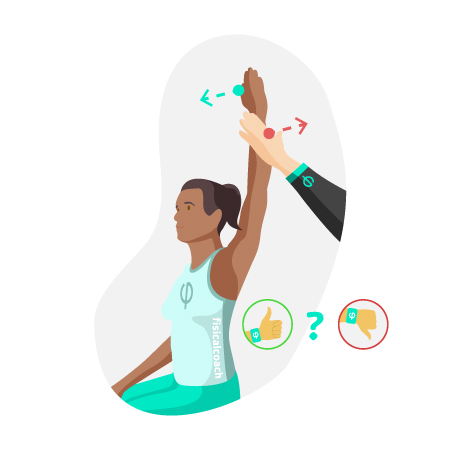 Neer test
The Neer test is a very useful test to evaluate the existence of a subacromial conflito (impingement).
Required material: A physiotherapy couch or a chair.
Procedure: The subject may be placed in a standing or seated position (preferably in the latter). The assessor will stand behind the participant and will try to block the mobility of the scapula of the shoulder being assessed, while with the other hand will grasp the elbow of the side being assessed. The assessed arm shall be raised as far as possible by performing adduction, flexion and internal rotation, pushing the elbow until the greatest possible amplitude is reached.
Assessment: The test is considered abnormal or positive when any type of pain or discomfort is manifested throughout the manoeuvre, especially at the end of the route. If there is no pain, the test is considered normal or negative.
Remarks: It is very important to block the mobility of the scapula on the side being assessed.
Take this test and 139 more in our App