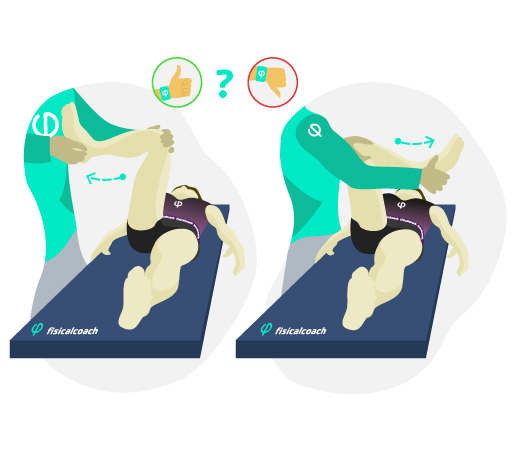 Muscle testing of hip rotators (internal and external)
This test is used to assess the flexibility of the hip rotators (external and internal).
Required material: A physiotherapy table. If the test is performed on the floor, a mat is required.
Procedure: The assessor will stand on one side of the table on the side to be assessed. The subject should be in a supine position (face up). The assessor holds the knee with one hand and the foot of the subject with the other hand. The subject's hip and knee should be in 90° flexion.
Assessment: The joint movement in external rotation should be 45°. Joint movement in internal rotation should be 30-40°.
Remarks: Assessment can also be performed in prone position (face down).
Take this test and 139 more in our App