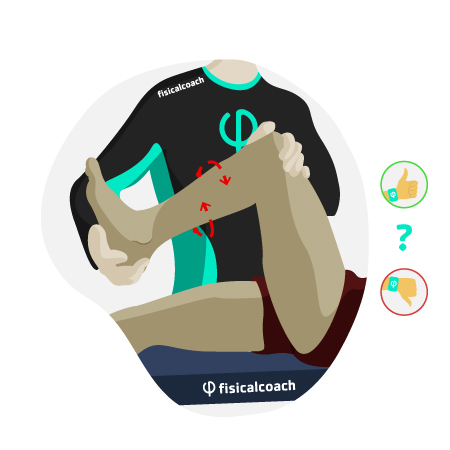 McMurray test (meniscus)
The purpose of the test is to assess possible meniscal and parameniscal injury.
Required material: A physiotherapy table. If the test is performed on the floor, a mat or matting is required.
Procedure: The subject is placed in the supine position with the hip flexed at 90º and the knee in maximum flexion. One hand shall grasp the bimalleolar area of the ankle. The other hand shall place the thumb on the external joint interlining and the other fingers on the internal joint interlining.
Assessment: From the indicated position, rotations of the knee on both sides shall be performed. The appearance of joint pain or clicking is indicative of meniscal injury.
Observations: Relative rotations may be performed to varying degrees. Similarly, a slight extension of the knee may be performed to accompany the rotational movements.
Take this test and 139 more in our App