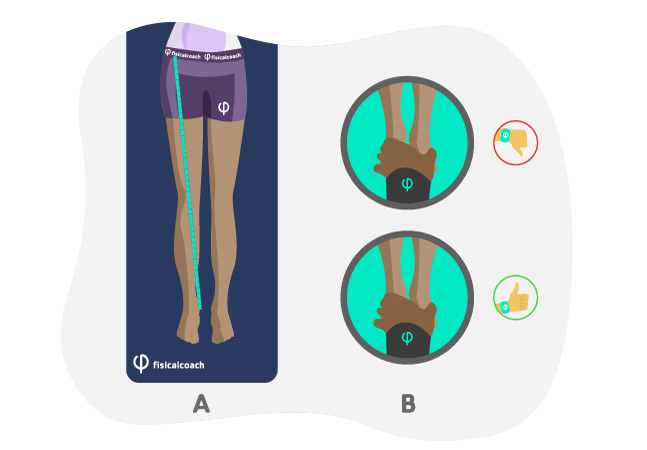 Lower limb dysmetria test
This test enables the differences in the length of the lower limbs to be assessed.
Required material: A measuring tape and a physiotherapy table. If the test is carried out on the floor, a mat is required.
Procedure: The assessor is positioned on the side to be assessed. The subject will be in the supine position with the feet slightly apart.
Assessment: The distance between the anterior superior iliac spine and the lateral tibial malleolus is measured in centimetres (cm). The test is considered abnormal or positive when there are differences between the two extremities above a value of 1-1.5 cm. If the differences are below this value, the test is considered normal or negative.
Remarks: Regardless of the test result, signs associated with other pathologies present in the spine, pelvis or lower extremities should be observed and ruled out.
Take this test and 139 more in our App