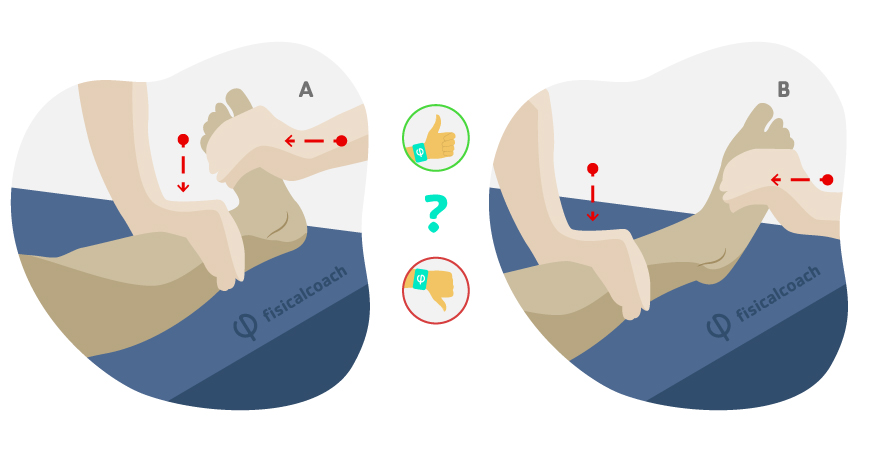 Internal and external lateral ankle ligament test
These tests are intended to determine if there is any injury to the external lateral ligament (ELL) and the internal lateral ligament (ILL) of the ankle.
Required tools

: A physiotherapy couch. If the test is performed on the floor, we need to have a mat or matting.
Procedure: Lateral ligament test (ELL): The subject lies in the supine position (face up). The assessor stands in front of the ankle to be tested with one hand on the leg and the other covering the forefoot. From this position, a forced inversion of the ankle is performed (Figure A). Medial deltoid ligament (MDL) test: The tester maintains the same position in front of the subject's ankle and performs an abduction and pronation over the forefoot (illustration B).
Assessment

: The test is considered abnormal or positive if the subject experiences any pain or discomfort during the manoeuvre. Otherwise, the test is considered normal or negative.
Remarks: With the inversion movement, the talus anteriorises and tightens the fascicles of the lateral ligament.
Take this test and 139 more in our App