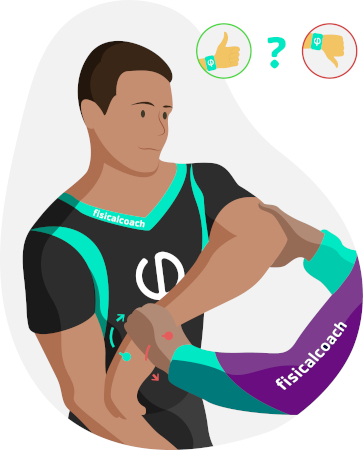 Hawkings Kennedy test
The Hawkings Keneddy test is a test to assess the possibility of injury to the subacomial space (subacomial bursa and/or rotator cuff).
Required material: No material is required if the test is performed in a standing position. However, if the test is performed while seated, a physiotherapy couch or chair is required.
Procedure: The assessor, standing homolaterally on the affected side, holds the subject's shoulder and elbow in 90º flexion and performs a passive maximum internal rotation.
Assessment: The test is considered abnormal or positive when any type of pain or discomfort is manifested throughout the manoeuvre, indicating that acromioclavicular impingement or impingement exists. If no pain is present the test is considered normal or negative.
Remarks: The manoeuvre should be performed quickly.
Take this test and 139 more in our App