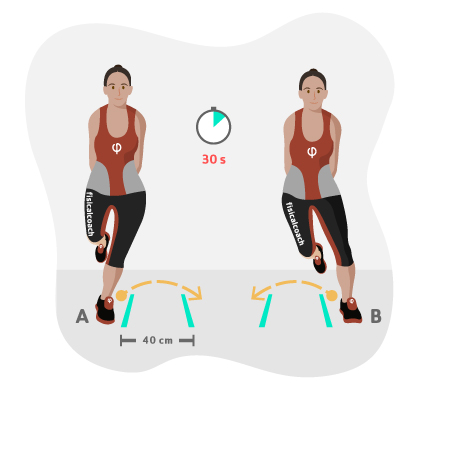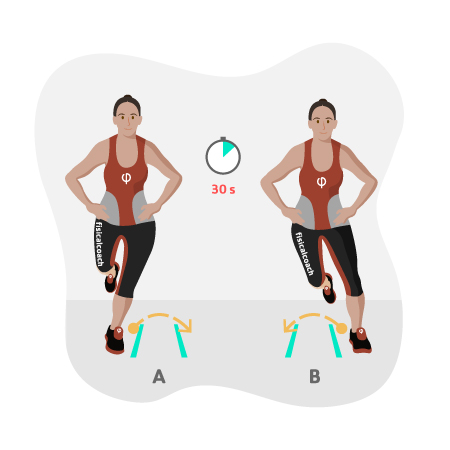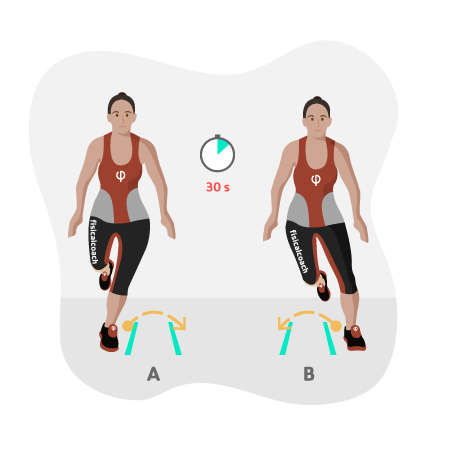 Gustavsson side hop test
The Gustavsson Side Hop Test is a functional test that belongs to the Gustavsson Cluster Hop Tests. These tests are based on horizontal and vertical single-leg jumps in which the take-off and landing phases are performed with the same leg. These tests are frequently used in the world of sport and performance to identify asymmetries in the lower limbs. Hop Tests demand high levels of control, strength, power, coordination and confidence.
Required Material: A non-slip surface, tape measure, something to mark the lines on the ground and a stopwatch.
Procedure: The objective of this test is to perform the highest number of horizontal jumps with one leg between two lines 40 centimetres (cm) apart in a time of 30 seconds (sec). Any jump in which the subject steps on the line rather than clearly over it shall not be counted as valid. If the number of invalid jumps exceeds 25% of the total number of jumps performed, the test will be considered void and must be repeated. To perform this test, the subject must place his/her hands on the back (illustration A) or at the waist-hip (illustration B) during the entire test, thus focusing the action on the lower limb. There is also a variant in which the subject performs the test with his/her hands free (figure C).
Assessment: The total number of jumps performed is registered and the subject has a maximum of 3 attempts with each leg. It is recommended to wait 3 minutes between each attempt. In Fisicalcoach, The highest number of jumps achieved by the subject can be recorded, as well as the mean and the median.
Remarks: The aim of this test is to have a difference of less than 10% in the number of jumps performed between one leg and the other. In the case of an injured limb, this should be recorded and taken into account when analysing the results.
Take this test and 139 more in our App