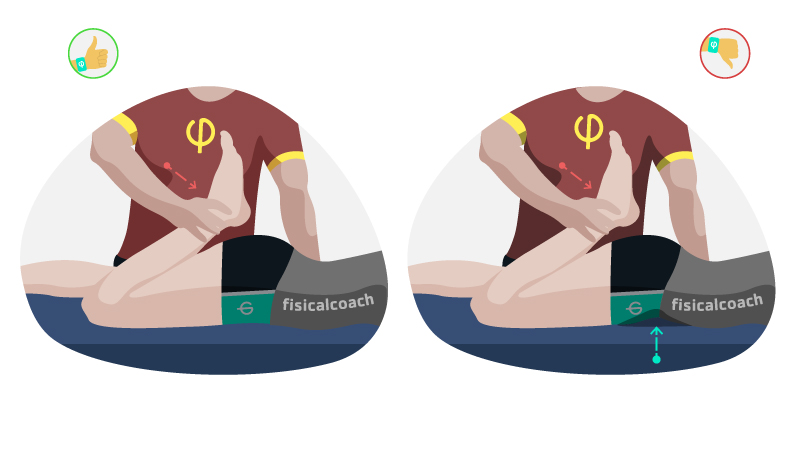 Ely Test
The aim of this test is to assess the functional stiffness (shortening) of the rectus anterior quadriceps muscle.
Required material: A physiotherapy couch. If the test is performed on the floor, a mat is required.
Procedure: The subject must lie on the stretcher in a prone position (face down) and relaxed. The assessor stands on the side of the muscle to be assessed, placing one hand on the heel and the other on the back at the sacroiliac level of the side being assessed. He/she will ask the subject to make a quick knee flexion so that the heel touches the gluteal region (buttock). Both sides should be compared.
Assessment: The test is considered abnormal or positive when the subject is unable to touch the heel to the gluteal region (buttock), raises the hip on the side being evaluated due to activation of the psoas iliacus or manifests any type of pain, discomfort or tingling in the back and/or pelvis. If there is no pain and the subject manages to touch the heel to the gluteal region, the test is considered normal or negative.
Take this test and 139 more in our App