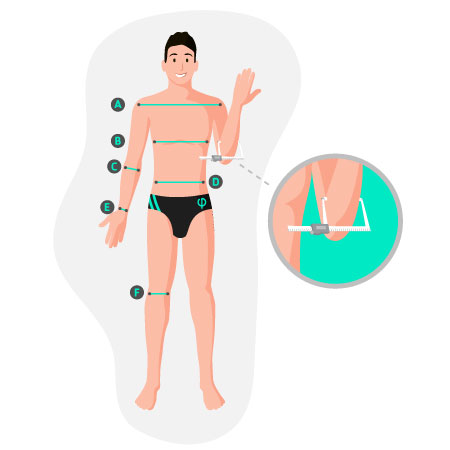 Body diameters
Body diameters show the distance between two body points and allow to estimate the bone mass.
Required tools: Anthropometer or pachymeter (small diameter caliper). For this set of measurements only the pachymeter will be used, since the anthropometer is intended for measuring larger body segments.
Procedure: The subject must stand still in the same position and and the tester should put the pachymeter firmly against the skin until it finds the bone segment. Measurements must be taken following a top-down sequence as shown in the picture. 
Assessment: Measurements must be taken in centimeters (cm) only and, although taking a series of measurements is recommendable for reliability reasons, only one will be recorded.
Take this test and 139 more in our App