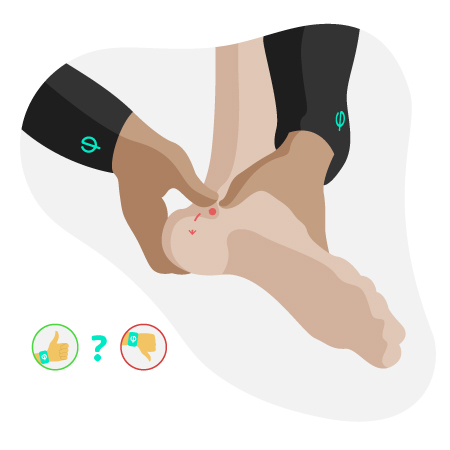 Astragalar ankle tilt
This test is used to assess the stability of the peroneocalcaneal fascicle of the external lateral ligament of the ankle.
Required tools

: A physiotherapy table.
Procedure: The subject lies on the table in a lateral decubitus position, with the knee slightly flexed and the ankle in a neutral position outside the table. The assessor stands behind the subject at ankle level. From this position, the assessor holds the ankle with both hands, placing the thumbs at the level of the ligament to be explored and exerting pressure towards the supination of the joint (see illustration).
Assessment

: The test is considered abnormal or positive if the subject manifests excessive supination or if he/she manifests any kind of pain or discomfort. Otherwise, the test is considered normal or negative.
Take this test and 139 more in our App