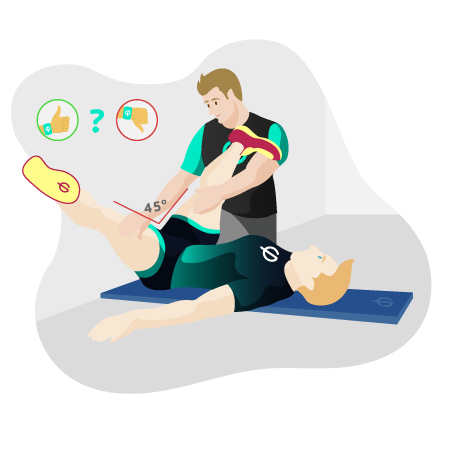 Adductor flexibility test
This test is used to assess the degree of shortening of the adductor musculature.
Required material: A tape measure. It is advisable to use a mat or matting for the subject's comfort when sitting on the floor.
Procedure: The subject sits on the floor bending the hips and knees in such a way that the soles of the feet are brought together. The trunk should be slightly forward. The evaluator stands in front of the subject and observes the distance between the tibiae and the ground.
Assessment: It is measured in centimetres (cm) and millimetres (mm). The measurement between the tibia and the ground is taken, as well as the distance between both feet.
Remarks: The asymmetry between the sides is observed.
Take this test and 139 more in our App